Nuts
Dried Fruit
Seeds & Snacks
Our History
Since 1945 JF Braun & Sons has been a leading supplier of dried fruits and nuts to food manufacturers, confectioners and bakers around the world. For decades, JF Braun has been at the forefront of market events, collecting data and monitoring trends. Our experience gives us the ability to anticipate shortages and continuously develop new sources for the materials our customers require.
We are proud to be part of the Gellert Global Group of Companies, all of which play a leadership role in the food importing business. With a product mix covering a broad range of imported foods, combined sales total nearly a Billion dollars annually.
JF Braun Today
JF Braun & Sons recently relocated to the state-of-the-art, Gellert Global Group World Headquarters in Elizabeth, NJ.
The Gellert Global Group Goes Solar
The Gellert Global Headquarters Green Energy System consists of 5,210 panels, generating 1.215 mega watts (1,371,835 kilowatt hours) of electricity annually. With refrigeration needs included, this provides nearly half of Gellert Global Headquarters energy needs.
Equivalent to 330 metric tons of CO2
Equivalent to taking more than 60 cars off the road
Equivalent to the carbon sequestered annually by over 70 acres of pine forest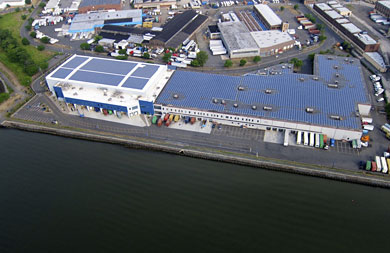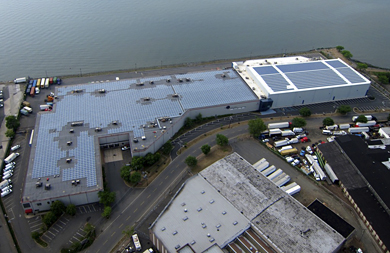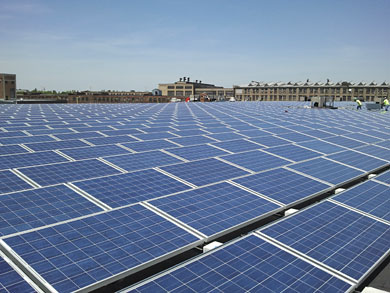 Why Choose JF Braun?
When you select us as your partner, you benefit from our strength in the market, our know-how in shipping and logistics, and our promise of quality. We deliver along every step of the way.