Nuts
Dried Fruit
Seeds & Snacks
Reliability . Consistency . Quality
JF Braun derives its longstanding position as a leading importer from our ability to deliver value to both our customers and our suppliers. We serve as the critical conduit between high quality suppliers around the world and the best manufacturers and distributors in the Snack, Confection and Baking trades in North America. We take pride in our customers' confidence to rely on us to deliver quality material in a timely fashion.
We take ownership of the nuts and fruits we sell
We finance the operation – from origin to our customer's facility
We meet all documentation requirements
We provide a total logistics solution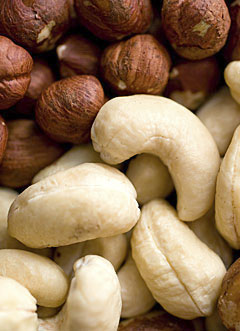 Why Choose JF Braun?
When you select us as your partner, you benefit from our strength in the market, our know-how in shipping and logistics, and our promise of quality. We deliver along every step of the way.